1

min read
IT'S MY BIRTHDAY! … or at least it will be . Anyways, I'm almost 20. #DUBCLUB! 🙂  and, I'm gonna share 20 random facts, so you guys can get to know me a little better.
1. My full name is Ambriana Jayda Chayil Jones. 
2. Breakfast is my favorite meal. 
3. No tattoos. Eight piercings.
4. I'm a gemini. haha. Take that how you will…
5. My favorite color is pink, if you couldn't tell.
6. I was born and raised in Atlanta, Georgia.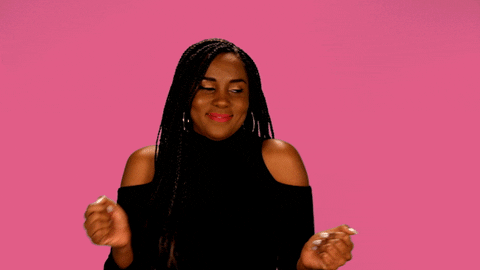 7. I don't like coffee or tea. 
8. I've traveled to 5 countries.
9. I'm an only child. 
10.  There are  338 episodes, 15 seasons,  of Grey's Anatomy and I have seen every one. 
11. I love blogging, even though I have no idea what I'm doing.
12. I used to play the piano. 
13. I feel like my outfit isn't complete without jewelry.
14. I will always say YES to eating chocolate. It doesn't matter the day or time. 
15. I have a small tolerance for pain, and I can be very dramatic. 
16. I am cold natured. 
17. My favorite childhood book is "Oh, The Places You'll Go!" by Dr. Seuss.
18.  I am a Christian. #BLESSED
19. Once I'm comfortable with you, I can be a very quirky person.
20. Through it all, I remain optimistic. 🙂