3

min read
Welcome or welcome back to my blog! Yes, I'm back again with another trust worthy list of show and movie recommendations. If you're like me, then your school has been closed or reduced to online classes, because of the coronavirus pandemic. But that just means there's more time to binge watch. I'm breaking this post down ny streaming network and genre to give you guys the ultimate list that'll surely keep you entertained during your self quarantine.
I do not open copyright's to these photos.
WANT WEEKLY UPDATES? SUBSCRIBE!
       Good Girls show's the lives of 3 regular mom's, whose lives kinda take a turn for the worst. After deciding to rob a local grocery store Amy, Beth, and Ruby are forced to make a series of life threatening decisions to protect themselves and their families. If you don't watch this show for another reason, watch it because of how fine Rio is. 😉 You won't regret it.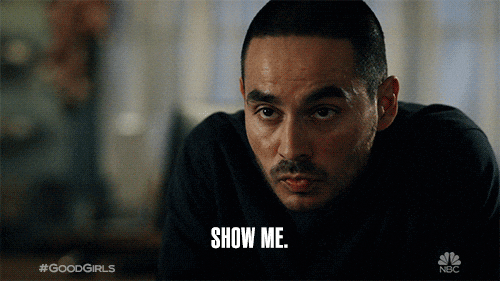 Georgia Southern University students receive free HBO GO by logging in with their student username and password.
       Atlanta's Missing and Murdering tells the heart-wrenching stories of a series of young African American children, who were kidnapped and murdered in Atlanta, Georgia. Detectives work to uncover the truth behind these tragic stories, expose the corruption within the Atlanta Police Department, and place the guilty behind bars. This series is intense. The images and videos are graphic, and should be viewed with caution.