3

min read
       I used to pray for times like this, to shine like this. 😉 So, I had to grind like this to GLOW like this. haha. But honestly, y'all I used to pray for clear and glowing skin. It wasn't until I learned what makes my skin happy, that I was able to achieve this natural glow. 🙂 I've learned a lot about skin health within the past few years, but here are just a few of my tips.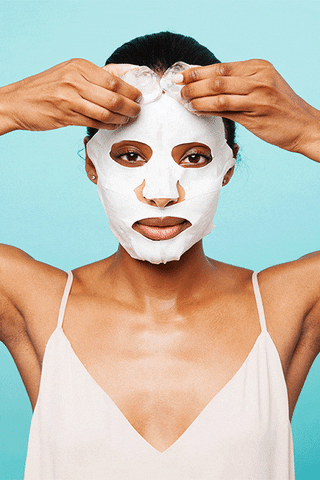 first, WHAT ARE YOUR SKIN GOALS?
       What do you want your skin to look like 6 months from now? If you don't have any goals, it'll seem like you're just using dozens of products, without making any progress.
       Skincare isn't just about the skin on your face. haha. You should properly take care of the skin on your entire body.
you can't start without knowing your skin type!!
1. LOOK AT THE INGREDIENTS
       It's 2020, you need to be looking at the ingredients on your products, like you look at the nutrition label on your foods. It's important to look at the ingredients, because some do more harm than good, depending on your skin type. 
2. ALOE VERA & WITCH HAZEL
       Regardless of your skin type, these 2 products will work wonders! Individually and separately. Take a spritz bottle, and combine aloe vera with witch hazel. Shake it up, and use it daily. You can thank me later. 😉
3. STOP PICKING AT YOUR SKIN
       If you don't listen to anything else on my list, LISTEN TO THIS! Girl, STOP TODAY! Picking at your skin leaves unwanted blemishes! 🙁 Trust me, once the blemishes are there, they are hard to get rid of. 
       It's good to have a variety of different face masks, but it's important to know what each of these face masks do for your skin. And even more important to know which mask is best for your skin type.
and can we take a second to admire these graphics!? I had to create my own, because no skincare images featured African American women. 
Like this post? Subscribe!
Although, having the right combination of products is important, you don't want to over do it. Excessively cleaning, exfoliating, and adding new products can do more harm than good. It can lead irritation, and worsened breakouts.